Nicole's Wedding Guide
The single best wedding directory for Metro Calgary.
Adrienne Schipperus, Harpist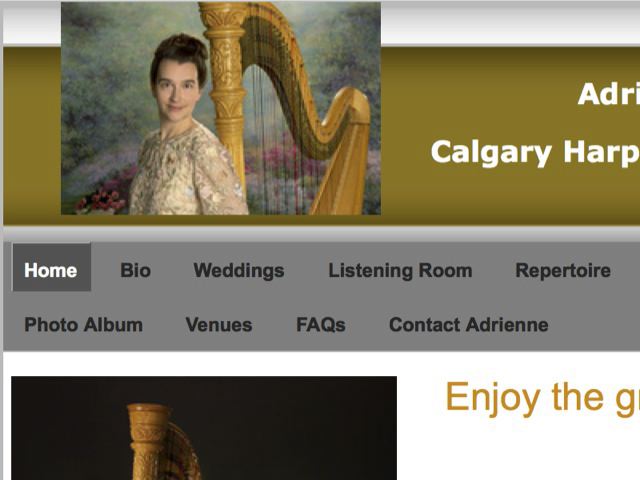 Enjoy the grace and elegance of the harp on your special day.
The music which accompanies the bride down the aisle is one of the most important details of one's wedding day. Only an experienced musician can ensure the appropriate timing. Adrienne has this experience as well as the ability to create, with her elegant harp, a beautiful and lasting memory for your wedding ceremony. Adrienne has helped countless couples choose music for their special day, including those who had no idea where to begin. She has an extremely varied and versatile repertoire. Her elegant harp music adds a touch of beauty and class to any event. Wedding consultations are free.

—Adrienne Schipperus, Harpist
Phone:
403.282.7787



&copy 2007-2012 NWG Websites Ltd.