Nicole's Wedding Guide
The single best wedding directory for Metro Toronto.
Valencienne Bridal Design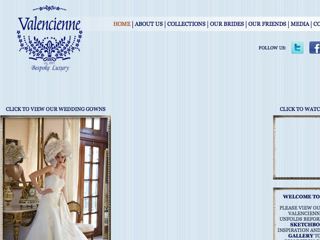 Valencienne Bridal - The Art of Creation
Surround yourself with the crème de la crème of beautiful gowns, exquisite fabrics and creative ideas. Our 20 years of design excellence makes Valencienne Bridal Salon the choice of the most discerning brides.

—Valencienne Bridal Design
Phone:
416.781.6885

Address:
1104 Eglinton Ave. W.
Toronto, ON
M6C 2E2


&copy 2007-2012 NWG Websites Ltd.