Nicole's Wedding Guide
The single best wedding directory for Metro Vancouver.
Dr. Sun Yat Sen Chinese Garden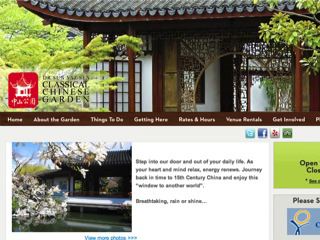 Capture significant moments in every season. Our covered pathways and pavilions protect offer a perfect solution for outdoor weddings in any season! If it should rain, the drip tiles add another beautiful dimension likened to beaded curtains of raindrops; nature's music on the plants, rocks and pond. Call or e-mail us for a complimentary site check.

—Dr. Sun Yat Sen Chinese Garden
Phone:
604.662.3207 ext. 203

Address:
578 Carrall St.
Vancouver, BC
V6B 5K2


&copy 2007-2012 NWG Websites Ltd.