Nicole's Wedding Guide
The single best wedding directory for Metro Edmonton.
Career Girl Bridal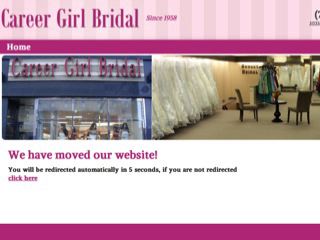 Career Girl Fashions INC has been in business for 52 years and counting . Ran and owned by Mr. & Mrs. Federgreen the store began selling career girl fashion such as suits , dresses and sports wear. They slowly began to branch out into bridal and bridesmaids. with Mrs.F's knowledge and talent with the latest trends this store has been quite popular over the years. She has also hired staff that care , have great taste , and they enjoy their job. As well as her amazingly talented seamstress who has done dress making since she was 13 and has worked for Mrs.F for close to 28 years.

—Career Girl Bridal
Phone:
(780) 424 - 6335

Address:
10316 Jasper Avenue
Edmonton, Alberta



&copy 2007-2012 NWG Websites Ltd.